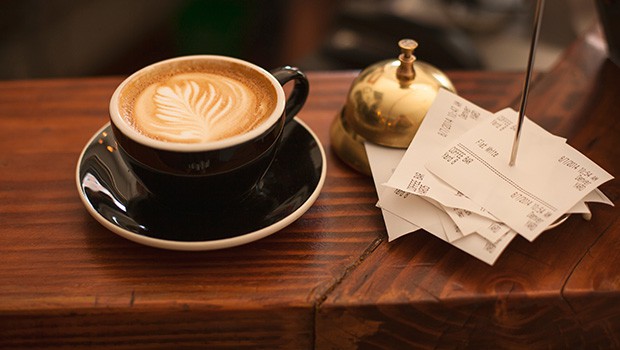 I'm so glad that I made it through a full month of expense tracking. Taking a leaf from Mr 15HWW, I started tracking my monthly expenses on an app in my phone. It wasn't all that difficult to do as opposed to being tedious. It's all about taking my phone out each time I make a purchase and entering details of the purchase into the phone. If I were to procrastinate and not enter any data for a day, I would have to spend at least an hour the next day, trying to remember what I had done and spent the previous day (age is definitely catching up on me).
Total expenses this month chalked up to $3868.23 (including fixed expenses of $1900.99). The ambitious me would like to reduce the expenses by half, considering half of my variable expenses were one-time spends. With no prior data in hand, this month's expense report will act as base data for next month's analysis in order to determine how to improve my expenses.
November's Cost Management Challenges: Reduce the costs of eating in restaurants to $200 and limit shopping costs to $150.
Transportation: $49
I don't own a car so this is just a log of my commuting charges on the B.M.W (bus, MRT, walk). Most of the costs this month is from my daily commute on the train, along with a single taxi ride.
Food: $526.19
Like most Singaporeans, my largest variable expense is food. I love good food and tend to spend quite a bit in restaurants. More than half goes into Japanese food ($283.86).
Groceries: $68.25
While my mother cooks most of the time and usually shops for our groceries, I still buy some of the groceries that I need, like fruits and vegetables for juices and salads, yogurt and nuts for snacks, etc.
Shopping: $374
Clothes ($79.90) – I bought a vest from Zara earlier this month. Admittedly, it's not exactly the best use of money considering that Zara's clothes are neither cheap nor of the best quality for their prices.
21 year-old single malt whiskey ($215.30) – On the way out of the airport from my business trip in Sydney, I bought a bottle of whiskey from the Duty Free Shop.
Slow juicer ($75) and a glass bottle ($3.80) – A visit to Coles in Sydney made me realised that the packaged juices in Singapore were sold at exuberantly high prices. I had the opportunity to buy a second hand slow juicer (made in China) that was only used twice from a friend of a friend for 25% off the price it was sold on Taobao.
Miscellaneous: $412.70
Charity auction ($400) – My company held a small charity auction and I made a successful bid for a bottle of double barrel whiskey and a bottle of Japanese sake. The prices were high but it's all for a good cause.
Google app purchase ($12.70) – I paid for an Android app to track my expenses. I could have used it for free but I want the additional features of cloud syncing and database export. It's pricey but there are other apps that use a monthly subscription model which would cost much more in the long run.
Australia Business Trip: $537.10
I went on a business trip in Sydney, Australia for 10 days this month. Fortunately, most of the expenses on basic items like accomodation and melas were claimed under corporate expenses. For the extra days I have extended for my stay, I stayed in Sydney Central Youth Hostel which costs next to nothing compared to hotels and Airbnb apartments. The only splurge in this trip was having drinks with my colleagues at The Victoria Room but the live performances made it all worthwhile!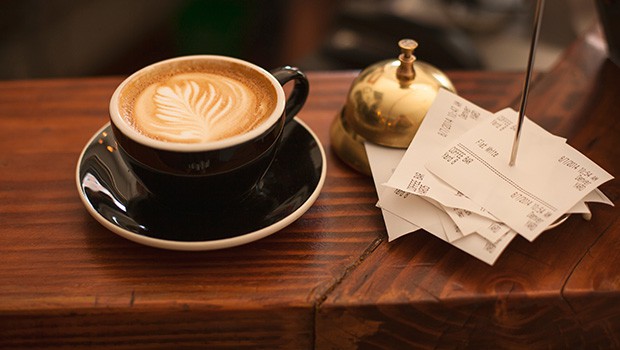 I am a firm believer that if you track everything you spend, the knowledge will help you manage your money better.
Taking a leaf from My 15 Work Week, I'm also starting to log my expenses on my blog so that it shows my readers, and most importantly MYSELF how I am progressing towards my retirement goal.
Mortgage: $963.22 (CPF)
Like most Singaporeans, my mortgage loan is the biggest liability in my monthly expenditure. Coming from a poor family background, we have been living under the roof of a relative for the longest time after my father's business venture failed. When my father passed away, we used the money we received from his CPF account to make a down payment for a 3-room HDB flat in Toa Payoh. Since then, I have been paying the mortgage loan from the bank every month.
This year, I did a refinance of my mortgage loan to get a lower interest rate and reduce the number of years of my loan repayment with a higher monthly repayment amount of $1105.
Parent Allowance: $500
My mother retired many years ago after her leg started giving her problems. On top of the monthly payouts from her CPF account, I have been giving her some allowance each month. $500 isn't very much but that said, she isn't spending much as well. I try my best to manage most of the household expenses so that she doesn't have to pay for any of them.
Insurance: $172.90
Personal: $119.18
I did an evaluation of my personal insurance portfolio recently and surrendered my investment-linked policies, switching to several term insurance policies for a much more well-rounded insurance coverage.
Health: $18.17 (Medisave) and $22.75 (Cash)
I feel that health insurance is very important (especially when medical costs in Singapore are very expensive) so I took up a PruShield plan (highest tier for government hospitals) with my insurance agent a few year ago.
Home: $12.80
As part of my mortgage loan refinance, I was required to take up a mortgage insurance policy with Aviva.
Taxes: $141.80
Income: $137.66
Working in Singapore requires me to pay taxes for my income once my salary exceeds a certain limit. Last year I did not make full use of tax rebates to reduce my income tax. This year, as I left my previous job and did a 6-month sabbatical, next year's income tax should be quite low.
Property: $4.14
One of the perks of living in a 3-room HDB flat in Singapore is that the property tax is very low. While I expect property tax to increase along with our property annual value figure, it is still minute compared to all my fixed expenses.
Utilities: $79.82
Here's where things get a little tricky. I'm a big TV buff and instead of subscribing to an expensive cable subscription, I went with a VPN subscription together with a Hulu Plus account. I also have a premium Spotify account for music on the go and in the gym. I'm grouping everything under utilities because I deem them as essential services. Some may argue that I can easily reduced my utilities through piracy but I believe paying for premium contents (just not as much as the crazy prices our cable subscription cartel is charging). I also keep a Hoiio Main Line subscription to maintain a private number for my side business.
Astrill VPN: $8.65
Spotify: $9.90
Hulu: $11
SingTel Fibre 100mbps Internet: $21.40
SingTel Mobile: $28.86
Hoiio Main Line: $10
Others: $43.25
True Fitness Gym Membership – $43.25
As part of my employer's health benefits, employees can sign up a 12-month gym membership with True Fitness at a lower corporate pricing and on top of that, the company subsidizes half of the membership fees. It's a no-brainer for me because I was previously paying $180 per month for my Fitness First gym membership.
Total: $919.60 (Cash) and 981.39 (CPF)