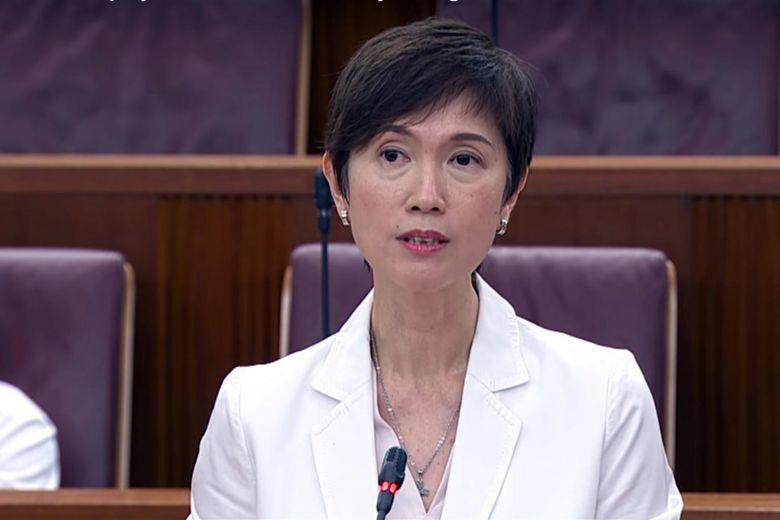 This is my open letter to Mrs Josephine Teo, Minister of Manpower and Second Minister of Home Affairs, and Member of the Singapore Parliament for Bishan-Toa Payoh GRC about her response in Parliament on why CPF payouts are not started automatically at age 65.
Dear Mrs Josephine Teo,
I write to you as a fellow Singaporean and as someone who intends to retire gracefully in Singapore with CPF Life forming part of my retirement income.
Yesterday, you have addressed your fellow members of Parliament in response to their questions on whether CPF information can be better related to the public. In this open letter, I will be referring to the Youtube video of your speech posted by Gov.sg.
There is insufficient proof that Singaporeans prefer to delay their CPF Life payout
In your speech, you have 60% of members on RSS who have reached their PA that year did not instruct CPF Board to start their retirement payouts. Out of this segment, you were not able to provide a further breakdown of RSS members who consciously decided to keep their savings in CPF and those who did not know that they could have started receiving their payouts.
6 in 10 members on the RSS who had reached their PA that year did not start their payouts even by the time RSS members reach 70, about half have not come forward to start their retirement payouts. Some among them may have consciously decided to keep their savings in CPF because they have no need of the payouts and also because they wanted to earn a higher interests. Others may not have known that they could have started their payouts earlier and thus did not instruct CPF Board.

Josephine Teo on "why not start CPF payouts automatically at age 65?"
As a member of the public, I would have preferred to have more clarity. If you had provided a more detailed breakdown of the number of RSS members who started their payouts at the age of 70 and later. It would be a fair assumption that majority of this group are intentionally keeping their savings in CPF.
For RSS members who started their retirement payouts between the age of 66-69, it would be fair to consider them as RSS members who did not know they could have started their payouts earlier.
Having this detailed breakdown could have helped Singaporeans better understand the current situation of our CPF Life payouts and justify the actions taken by the CPF Board today.
Unfortunately, we do not have these figures today to make better judgement.
Broken Promises: Not honouring the default CPF Life payout age automatically
The default CPF Life payout age is 65. I'm glad that you have mentioned that this have not changed. However, by making it compulsory for RSS members to take action, in order for the default CPF Life payout to commence does not seem fair and reasonable.
As a member of the public, it's natural that I would perceive that the CPF Board is going back on its word and breaking promises on its obligations of paying out CPF Life on time.
Imagine you bought an annuity insurance from an insurer that promised to start annuity payouts at 65. You did your part in paying the monthly premiums to the insurer year on year as a responsible policyholder.
The insurer then decides to delay your annuity payout by 5 years if you do not take action to indicate that you want to start receiving payouts at 65.
Although your annuity policy will continue to accumulate bonuses, does that seem fair to you?
We are wasting taxpayers' money if we do not change existing processes
Today, we lack data-driven proof to justify the current process of CPF Life payouts. Precious manpower in the CPF Board are being wasted on attending to RSS members to process a redundant CPF Life payout process and it seems that in your speech, you are committed to spend more taxpayers' money to tell RSS members to head to CPF Board to process their CPF Life payout.
The right thing to do therefore, is to reach out to those members who may not have a good understanding and give them clear and simple information to help them make their decisions. With the benefit of knowledge, those who wish to, can still start their payouts anytime after 65.

Josephine Teo on "why not start CPF payouts automatically at age 65?"
It just does not feel like it's the best use of manpower and taxpayers' money.
What the CPF Board should do, is to gather and analyse more data about existing CPF Life payout behaviours and make an informed decision based on data.
Educating the public on benefits of deferring their CPF Life payouts
As a personal finance blogger, I started planning for financial independence and retirement much earlier than my peers. I can definitely see the benefits of delaying my CPF Life payouts to by 5-10 years if I have other sources of retirement income to pay for my expenses between the age of 65 to 70, or even 75.
Members may therefore prefer to start their CPF Life payouts later. This is especially so if they have other savings to draw on…

Josephine Teo on "why not start CPF payouts automatically at age 65?"

However, we can't expect all Singaporeans to be like me and it wouldn't be fair to the local majority.
While I feel that the CPF Board has done a great job with their marketing communication efforts over the past year in engaging the public, more could be done in educating the public, the benefits of delaying their CPF Life payouts and the other types of retirement income sources they could consider pursuing at the same time.
Conclusion
While there is still a lot of negativity around CPF Life in some of the public but I believe many are starting to turn around and understand the benefits of CPF Life.
I hope the government can make informed decisions and focus on addressing what's wrong with our CPF Life payout system today. Taxpayers' money can then be spent on educating Singaporeans to make better retirement planning decisions.
I understand that you may have lots to do on your hands right now and may not be able to reply to this lengthy email. But I hope you would reconsider your stance on the current CPF Life payout process for the benefit of Singaporeans.
Best Regards,
Mickey J
Personal Finance Blogger at RetireBy50.me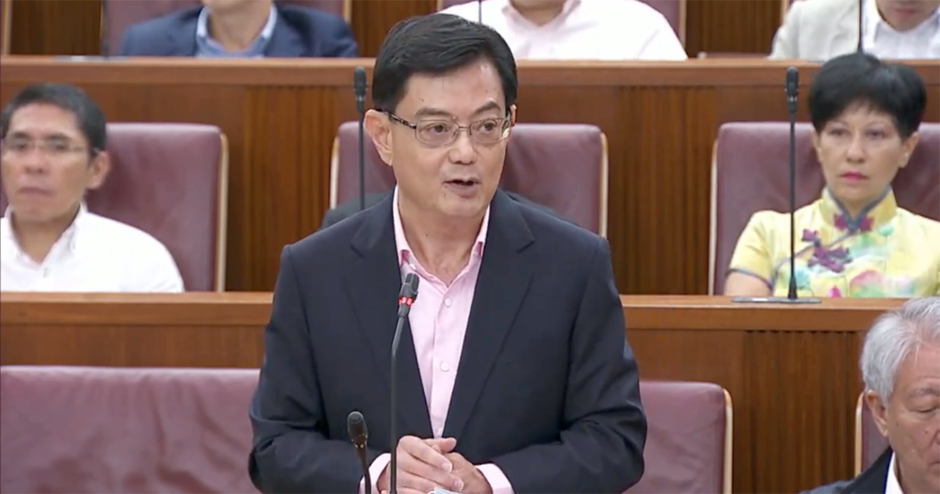 In this article, I'll be zeroing in on the things that I found relevant and important to middle class Singaporeans. Singaporeans who are making a decent monthly salary and are don't always receive much benefits and support from the government.
Last night, I spent 2 hours catching up on the Singapore Budget 2019, making notes of the opportunities and insights that were mentioned by Mr Heng Swee Keat during his speech.
Let's get the goodies that the government is dishing out this year that middle income Singaporeans will and will not be getting.
No GST vouchers for middle income Singaporeans
This year, only Singaporeans aged 21 and above, who earned an income of up to S$28,000 in 2017, are eligible for the GST Voucher payout.
If their home's annual value at the end of 2018 was S$13,000 or below, they will receive S$300. If their home's annual value at the end of 2018 was more than S$13,000 but no more than S$21,000, they will receive S$150.
Personally, I have no issue with this because the payout is not a lot of money in the first place. With or without this payout will not make a difference to my financial lifestyle.
In fact, I consider myself lucky to be in a situation where I don't need this payout. So let's not get salty about this okay? 🙂
Working adults get 50% personal income tax rebate (capped at $200)
This is a small win for middle income Singaporeans because we actually qualify for this. But let's put this into perspective.
For someone who has a taxable income of $50,000 after relief and deductions, the income tax payable will be reduced from $1,250 to $1,050. Assuming the income tax is paid interest-free through GIRO for 12 months, the tax paid each month would be reduced from $104.16 to $87.50 ($16.66 difference).
If your taxable income works out to be more than $50,000, this rebate of $200 can become quite insignificant.
Now let's look at things that I believe many financial bloggers will not be writing about Singapore Budget 2019.
In case you haven't noticed, Mr Heng has given us a lot of clues about where the economy is heading in the next few years and how the government intends to shape our country to adapt to the changing global landscape.
Use Industry Transformation Maps to anticipate where your industry is heading
Under the S$4.5 billion Industry Transformation Programme, the Future Economy Council (FEC) that is currently led by our Finance Minister, Mr Heng Swee Keat has developed 23 Industry Transformation Maps (ITMs) to address issues within each industry and deepen partnerships between Government, firms, industries, trade associations and chambers.
Based on the industry that you are in, you can examine your industry's ITM to have a general understanding of what businesses will need to do in the next few years.
As an employee, you can anticipate what your company (or other future employers) will need and start picking up specific skillsets to stay relevant in the job market. This will also increase your chances of getting promoted too!
For business owners, the ITMs help to identify future business needs. By pivoting your business capabilities and expertise around these business needs will increase your chances of thriving in the tough business landscape.
Reskill yourself for the jobs of tomorrow
For some middle income Singaporeans, the jobs that they hold may risk becoming irrelevant in the near future as businesses are moving towards what Mr Heng calls manpower-lean solutions.
While we are not getting more SkillsFuture credits, what was highlighted in the budget speech are the addition of new Professional Conversion Program (PCP) in new growth areas – blockchain, embedded software and prefabrication.
Today, there are more than 100 PCPs in 30 sectors that we can tap on to learn new skills for mid-career changes and prepare ourselves for the jobs of tomorrow.
Conclusion
For middle class Singaporeans, I feel that Singapore Budget 2019 has focused on helping businesses and industries thrive in the competitive global economy and providing Singaporeans with ample opportunities with pivot themselves to stay relevant.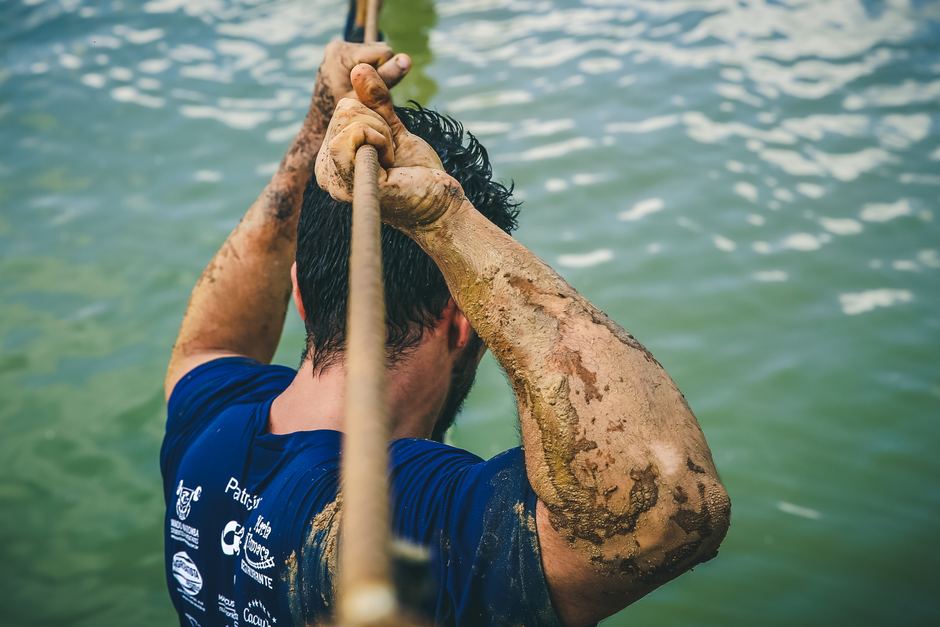 I challenged myself with a No Spend Week Challenge early in the year to push myself a little harder to see what happens if I try to not buy anything for a week. You can read about the rules and exceptions I've set for myself for this challenge.
Here's how the challenge went.
My No Spend Week Challenge Journal
Sunday: I woke up early as usual and made breakfast. I made a large burrito using some salami and cheese that I found in the fridge and topped off with scrambled eggs. Easy peasy! I spent the rest of the morning watching shows on Netflix while sipping some Pu'er tea. Lunch was instant noodles with frozen dumplings that I found in the freezer. I spent the rest of the afternoon strolling along Bishan Park. The weather was nice and breezy. I then returned home for dinner. First day completed with ease!
Monday: The first work day of the week went by faster than I expected. I skipped breakfast as I'm trying to fast intermittently in the early part of the day and have lunch as my first meal of the day. I found a can of cream of mushroom in the pantry that's been around for a long time and decided to cook that for lunch. I added chopped up bits of winter salami that I bought in Budapest during last year's vacation and the combination worked like a charm. I also toasted some garlic bread to go with the soup as well. When you have a fixed schedule like work, time goes by really quickly before it's time to go home. The only change I made today is that instead of going to the shopping mall after work, I headed home straight away to avoid being tempted to spend money.
Tuesday: Day 3 had a different challenge on its own. I found that we have way too many frozen dumplings (my mum seemed to love buying them) so I decided to make them for lunch. I purchased a bottle of Lao Gan Ma chilli because we ran out (so that didn't break any rules) and made a very basic version of Sichuan Spicy Wonton in Red Oil (红油抄手) for lunch. I also brought along the last 2 char siew pau (I don't think they would last very long in the fridge so best to eat them) just in case the dumplings don't fill me up. The real challenge was a meeting with a headhunter at Starbucks to discuss about some of the roles that she wanted to recruit me for. I decided not to order drinks since it was a No Spend Week and the headhunter did not order any drinks as well. Maybe it was because the queue was long and it would be awkward for her to have a drink while the candidate wasn't having one. This might just be one thing I would consider making an exception for in future challenges.
Wednesday: Today was a tough one. I wanted to get back on my morning bike rides so I hopped on my bike and went cycling with my usual crew at 5 am in the morning. We did about 40 km and that made me crave for food. I resisted buying drinks at the rest stop and I was glad the water I had with me was just enough to last the ride. Back home, I found a packet of frozen prata in the freezer (who knew right?) so I made one for breakfast, together with a hard boiled egg. I prepared my work lunch last night since I was going cycling in the morning. Essentially just some dried noodles with a spicy chill sauce (using Lao Gan Ma chilli sauce with vinegar and soy sauce) coupled with a few meatballs. They worked really well for a packed lunch. I even made some Vietnamese quick pickled carrots as a side dish. Yummy!
Thursday: I screwed up! The day went well with a simple egg and spam burrito for lunch as I was planning to attend a lunch event. That didn't happen due to a morning meeting that went longer than expected. What I forgot was that I had agreed to a meeting in the evening and won't be home for dinner. So that means I had to break rule #1 which was no eating out. To keep the expense low, I decided to eat at a hawker center. Bummer!
Friday: Thank god it's Friday! This was probably the easiest No Spend day by far. I didn't even have to cook anything for lunch as there were leftover fried rice and braised pork belly from last night's dinner. I decided to do some grocery shopping for this weekend and bought a roasted spring chicken and a packet of mozzarella cheese. A roasted spring chicken is always my favourite grocery purchase because I can usually creatively transform one into 4-5 meals.
Saturday: Last day and although it was a weekend, I had no plans so I stayed at home and relax. I toasted some garlic bread for breakfast while making early preparations for lunch. I placed the roasted chicken bones from the roasted spring chicken I bought last night in the slow cooker with cold water to make chicken broth. After a few hours in the pot, I added some vegetables into the broth to add more flavour. Once ready, I paired it with roasted chicken wings and a packet of udon. The day was spent catching up on China tv series while sipping Pu'er tea.
What I have learned in this challenge
I've learnt that it takes effort to truly excel in this challenge. In order to spend nothing on buying water, I had to remind myself to pack a bottle of water in my bag so that I could stay hydrated outdoors.
The ability to be creative with food ingredients and condiments plays a part as well because I had to be able to come up with 2-3 different dishes using similar ingredients so that I don't get sick of eating the same thing over and over again. However, I don't feel it's important to be a good cook because there are tons of recipes and cooking instructional videos online to follow.
Starting the challenge on Sunday made the challenge easier to follow through for beginners as opposed to starting the challenge on Monday and having the weekend together towards the end.
Would I do a No Spend Challenge again?
It really depends on the objectives.
If the goal of the challenge is to save money, I don't think I'd really save much since I've always been rather frugal with discretionary expenses.
But if the goal is to "eat down the pantry" and reduce the amount of food and ingredients in the pantry, I would deem the challenge worthy because it helps to reduce redundant foodstuff and wastage.
What do you think would be the biggest challenge for you if you were to challenge yourself with a No Spend Week Challenge?
Please leave your thoughts in the comments section below
Photo by Paulo Vizeu on Unsplash